Shenzhen Qinmi Smart Technology CO., Ltd
Company Profile
:
The Team of Shenzhen Qinmi Smart Technology Co., Ltd was founded early in 2002 in Shenzhen, and has been in Consumer Electronics industry ever since, products we've been producing includes USB Flash Drive, earphone, MP3, and all kinds of speakers. Qinmi entered Smart Wearable field in the year 2014, when GPS phone watch is still new to most of final users, and focused on GPS Phone watch for kids/elderly only until now, Qinmi is the leading company in this specific field, because we are the only supplier who has our own R&D Team, Source Code APP/Server and production lines. Now we are providing OEM/ODM service to over 50 big clients from all over the world, including retailers(B2C), big distributors, brand owners, operators, schools and NGO groups, cooperate mode is steady and satisfying.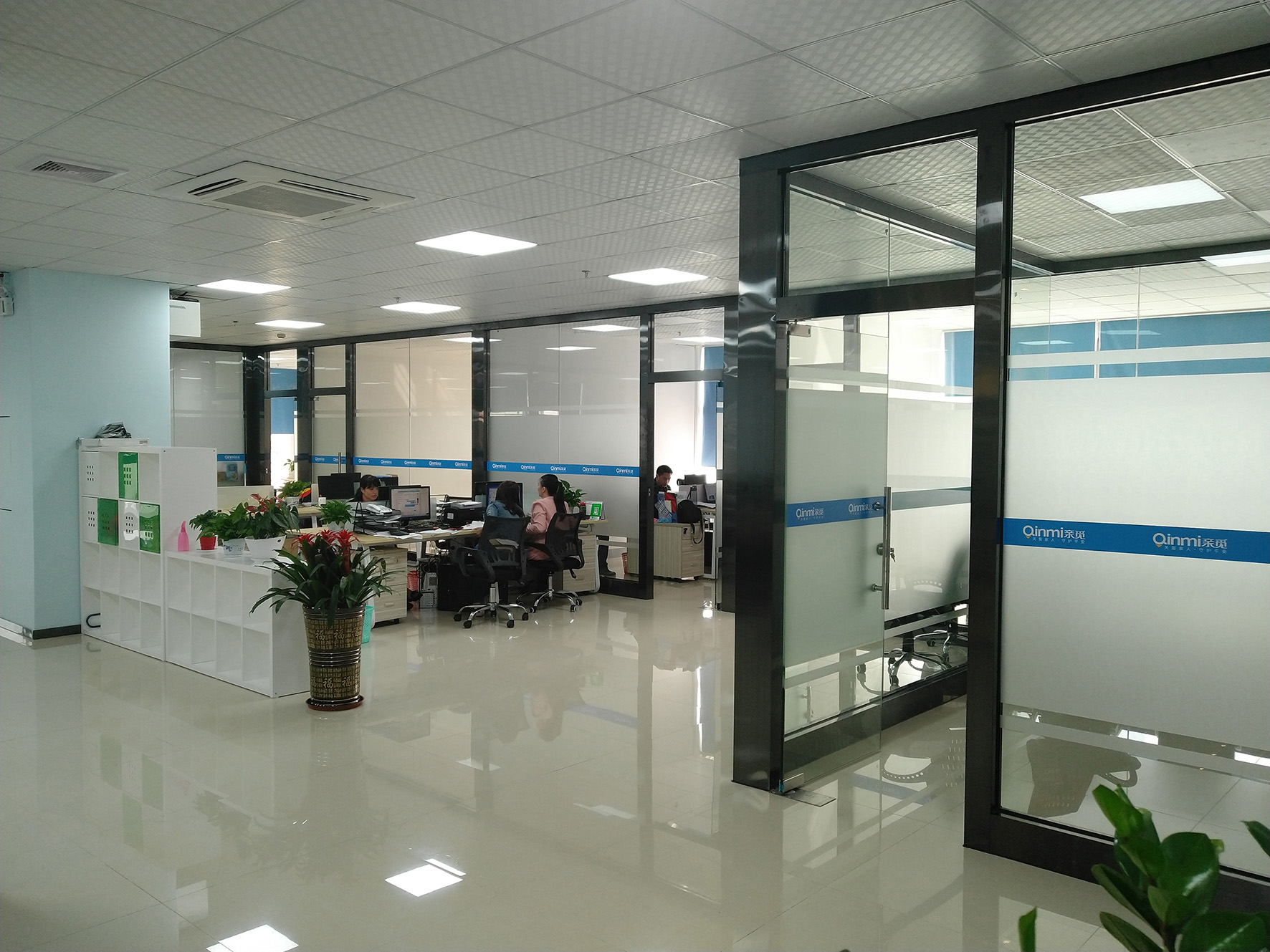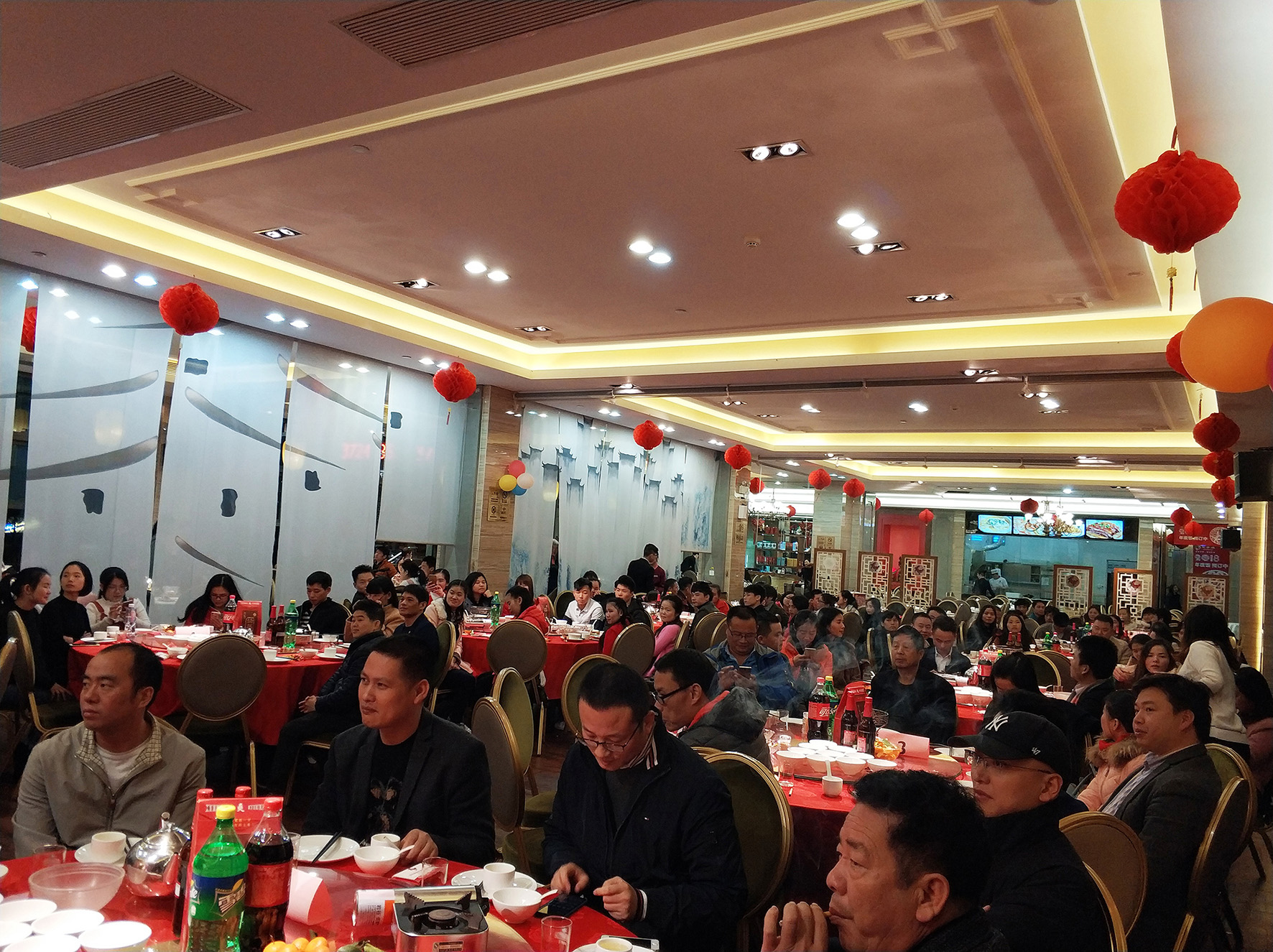 About Products
:
Firstly, Qinmi trusts that safety and healthy of Children and the elderly are always the first priority to a family, meanwhile the communications between family members matters. These needs are natural and will never disappear. We develop all our products based on consideration of Communication, Safety, Health, and Love" , and constantly improve and upgrade the products according to final user's feedback and market needs. Secondly, Qinmi believes that value of products are built with heart, it's not simply a business, from the very beginning we don't do low-end public models, instead we insist to do R&D by ourselves and to build a complete supply chain. In Qinmi we have R&D team, which includes appearance design, function definition, Main board design, software testing, and APP/Server group, all of which can guarantee a unique product in the market, so that client can avoid fierce competition and get reasonable profit, while at the same time we have the ability to do more OEM/ODM service. Thirdly, For cost control, we have clear objectives: refuse superprofits and provide high cost-effective products from high-end smart watch to low-end game watch. We would like to become a professional factory who can provide good new products and enough production capacity, so can help clients from all over the world to make rapid growth.
Production and Quality
:
Qinmi Office is located in Suojia S&T Park, Hangkong Road, Baoan District, Shenzhen, near Gushu subway station, with beautiful environment and convenient transportation. There are working staff of around 40 in the office, belongs to R&D team, purchasing team, sales team, financing team etc. Qinmi factory located in Tongfuyu Industrial park in Xixiang, Baoan District, now has a workshop area of 3000 square meters, workforce of 200, production line of 5, and production capacity of 400,000pcs per month. Based on ISO standard, Qinmi owns a complete In-House QC system, performs inspection strictly according to AQL standard. Meanwhile we has a special QA team to monitor all the departments of the whole company, to ensure the stability and consistency of product quality.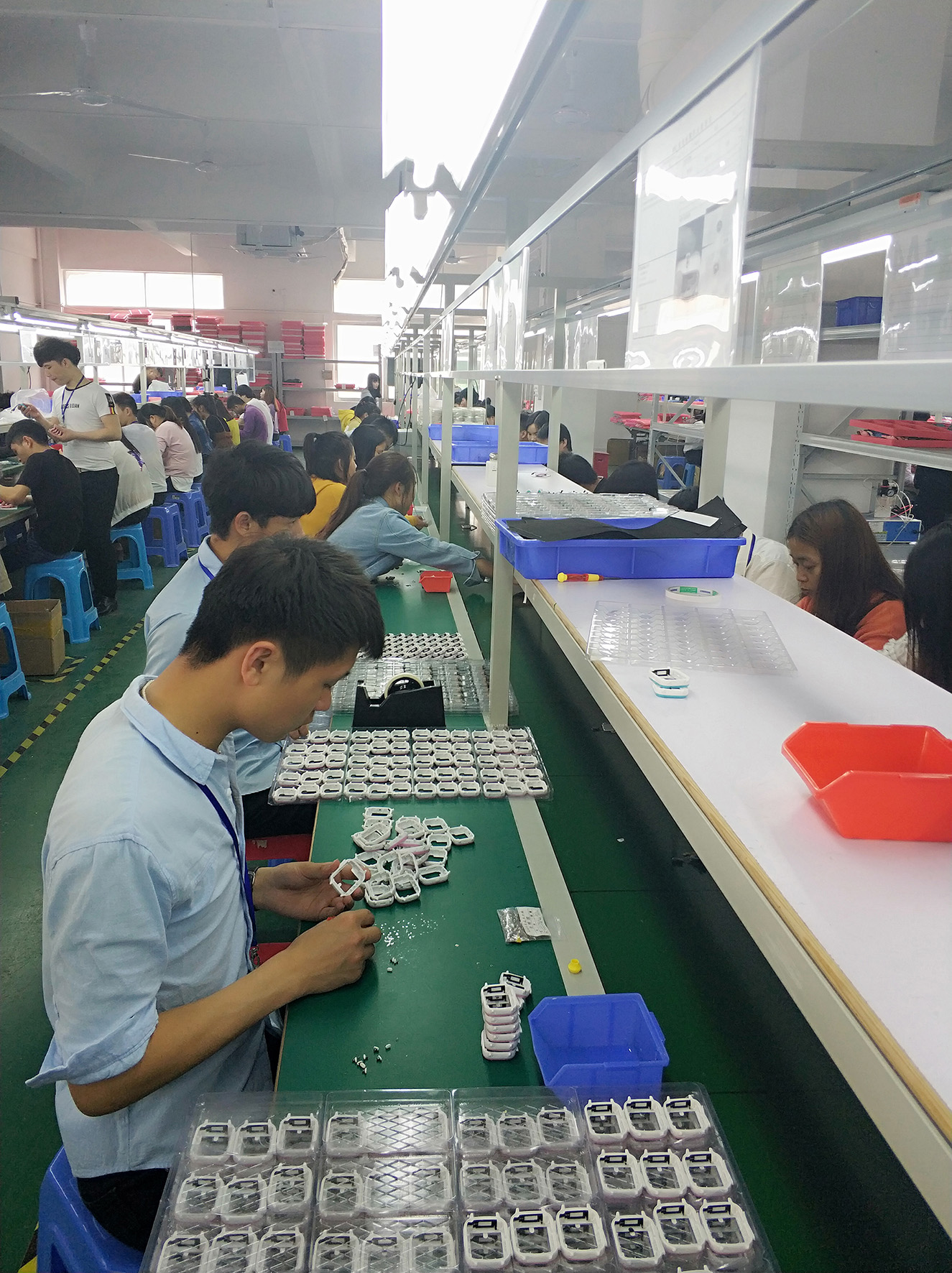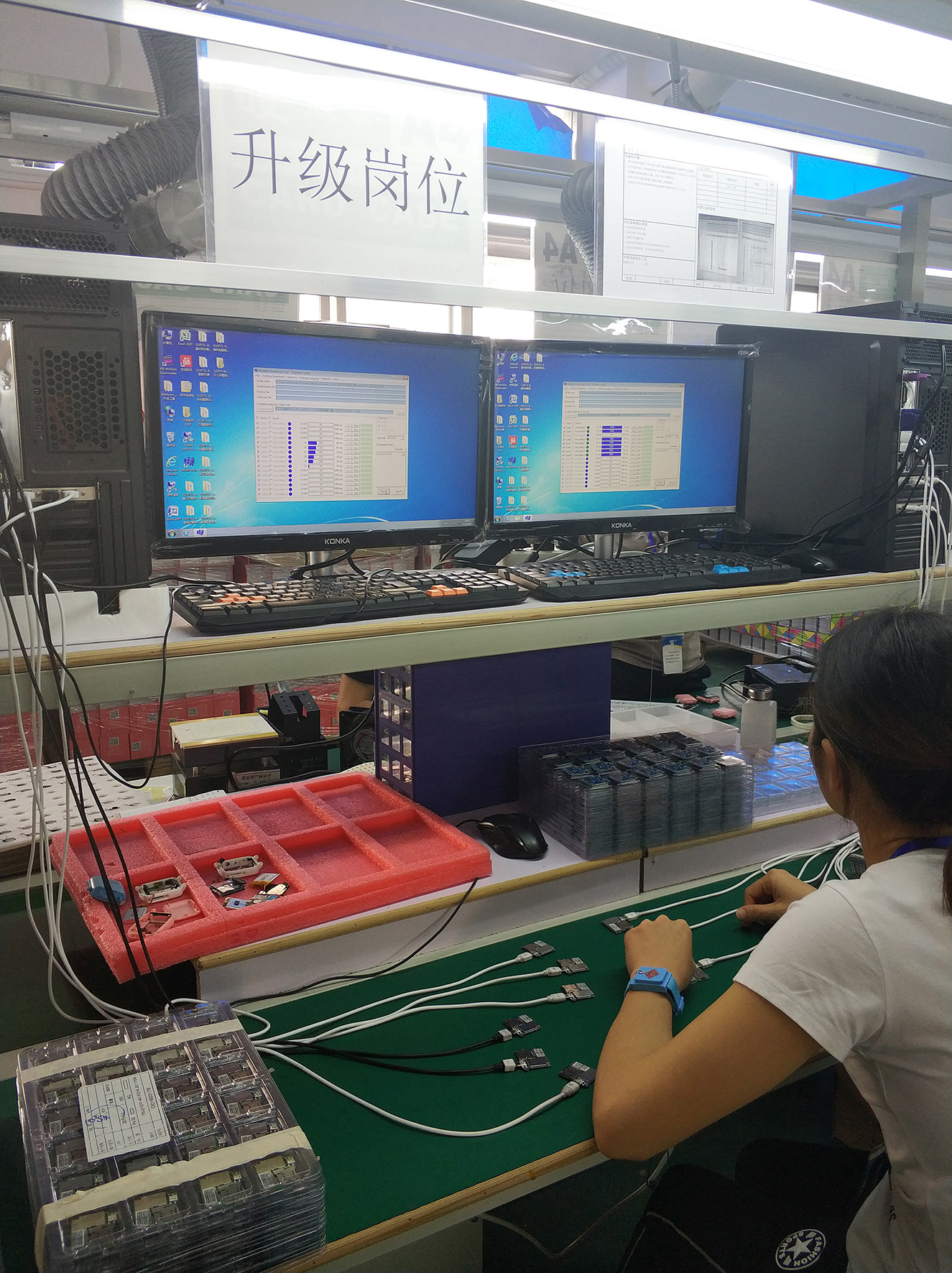 Corporate Culture:
Qinmi attaches great importance to customer feedback and demands. All product issues raised by customers will be specially handled one by one, not only to solve the existing problems, but also to find the deep-seated causes, thus to solve the problems compeletly, and even propose better solutions to customers. Qinmi always carefully analyze the demands raised by customers,and cooperate with them to move forward regardless of the order quantity or the cost ,as long as the pain points of final users are solved or the demands represent the development direction of the industry. For partners in supply chain, Qinmi will select strictly according to our standard, once determined, they will be regarded as part of the company, and everything will be done in accordance with the agreed contract, supplying price will never be maliciously lower down, and payments will be effected on time, so as to ensure that all parts and accessories will be qualified and assured; Qinmi always puts employees first and focuses on their career development, strive to create a harmonious and friendly working environment. Some employees have been working for the company since many years ago, and have gone through different development stages and different products while still work together. We believe in partners, employees, products and markets, and believe Qinmi and customers will do better definitely in the future.
Market Concept:
As mentioned before, our future prospects is to become a industry-leading maunfacturer that can provide customers with a continuous stream of new ideas, qualified and rich product lines and sufficient production capacity. Different from other Consumer electronic products, market situation of GPS smart watch is very complicated, in order to provide qualified products and perfect services, it is necessary that manufacturer must work closely with national customers who are familiar with local market conditions. We sincerely hope that we can find customers who share the same concept with us in various countries (regions) around the world, and we sincerely hope that we can cooperate together to provide satisfactory products and services to global users. Our OEM/ODM capabilities, complete supply chains, and rich production experience are the strong guarantee to make this business succeed . We are confident that we can create the greatest value for our customers and we are looking forward to hearing from you soon.